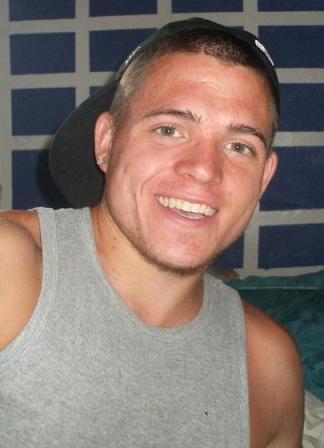 Personal Trainer Conrad
Personal Training In: Lehigh Valley, Allentown, Bath, Bethlehem, Bethlehem Township, Bucks County, Catasauqua, Center Valley, Coopersburg, Dorneyville, Easton, Egypt, Emmaus, Fogelsville, Forks Township, Hanover Township, Hellertown, Macungie, Nazareth, Northampton, Orefield, Palmer Quakertown, Saucon Valley ,Salisbury, Trexlertown, Walnutport, Wescosville, Whitehall, Williams, Pennsylvania (PA)


Hi my names Conrad I am a Personal Trainer in the local area around the Lehigh Valley here in Pennsylvania. I've been doing research about Fitness and Exercise since I was 15 years of age. Personal Training others since I was 20. Making someone change the way they think about them selves is simply an amazing gift. Changing they way someone represents themselves is even a better one.
When doing general fitness training I primarily do circuit training as it keeps the heart rate up the whole time as well as burns alot more body fat plus you get your cardio in while weight training.

I do all different types of training but what I specialize in is athletic training. sports specific. Improving athletic performance is what I know best, but I'm also very good at general fitness training, power lifting, Olympic lifting etc. You name it I've done some form of it in my life.
If your looking to get in the best shape of your life along with look the best you ever have in your life then look no further. I will turn your Fitness dreams into a reality.

Contact In Home Personal Trainer Conrad for a free consultation Today!
Education/ Certifications