Fitness Trainers in the Lehigh Valley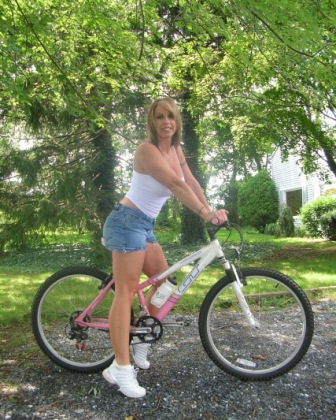 Personal Trainer Dawn
Personal Training In: Allentown, Bethlehem, Easton, Lehigh Valley ,PA
Bethlehem Personal Trainer Dawn has devoted her life to spreading good health and well-being. Her background started in 1982 with Physical Therapy specializing in back, knee, ankle and pregnancy programs. In addition, she has been a successful Personal Fitness Trainer for over 20 years.

She is also a Nutritionist and Fitness Analyst. Dawn has worked with people of all fitness levels, from the very beginners up to Olympic athletes and professional body builders. Dawn is certified in 5 different styles of Massage Therapy including Pet Massage Therapy. She is now involved in Electro Physiological Biofeedback, which is another modality, applied to reach ultimate health and fitness goals.
Education/ Certifications
---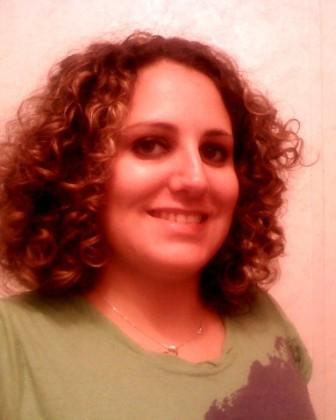 Personal Trainer Trish
Lehigh Valley, Allentown, Bethlehem, Whitehall, Coplay, Emmaus, Fogelsville, Orefield, Ironton, Schnecksville, Kutztown, Topton, New Smithville, and Trexlertown, PA


My name is Trish Amelio. I have been surrounded by sports and exercise my whole life. I am a Personal Trainer in Schnecksville and the local areas listed above in the Lehigh Valley.

I played just about every sport possible when I was growing up. I swam for fours in high school and three years in college. I was also an assistant coach for Parkland High School swimming. I have loved sports, so it was only evitable that I chose a career in exercise science. I've been working as a fitness professional for over four years. I have over 10 years of aquatics experience and 2 ½ years experience with senior fitness programs.

I like to see how my clients progress as they reach their goals. I can work with any age and fitness level. I will work with you to best meet your goals!
Education/ Certifications
---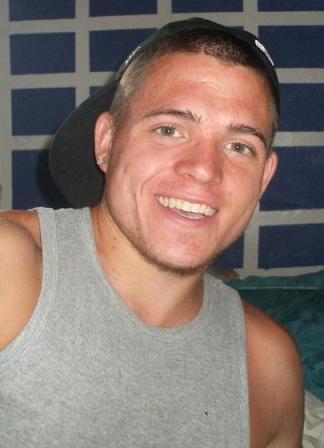 Personal Trainer Conrad
Personal Training In: Lehigh Valley, Allentown, Bath, Bethlehem, Bethlehem Township, Bucks County, Catasauqua, Center Valley, Coopersburg, Dorneyville, Easton, Egypt, Emmaus, Fogelsville • Forks Township, Hanover Township, Hellertown, Macungie • Nazareth, Northampton, Orefield, Palmer Quakertown, Saucon Valley ,Salisbury, Trexlertown, Walnutport, Wescosville, Whitehall, Williams, Pennsylvania (PA)

Hi my names Conrad I am a Personal Trainer in Nazareth, PA and the local area around the Lehigh Valley here in Pennsylvania. I've been doing research about Fitness and Exercise since I was 15 years of age. Personal Training others since I was 20. Making someone change the way they think about them selves is simply an amazing gift. Changing they way someone represents themselves is even a better one.
When doing general fitness training I primarily do circuit training as it keeps the heart rate up the whole time as well as burns alot more body fat plus you get your cardio in while weight training.

I do all different types of training but what I specialize in is athletic training. sports specific. Improving athletic performance is what I know best, but I'm also very good at general fitness training, power lifting, Olympic lifting etc. You name it I've done some form of it in my life.
If your looking to get in the best shape of your life along with look the best you ever have in your life then look no further. I will turn your Fitness dreams into a reality.

Contact In Home Personal Trainer Conrad for a free consultation Today!
Education/ Certifications
---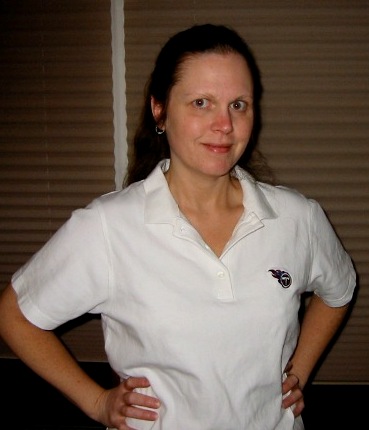 Personal Trainer Kristen
Personal Training In: Lehigh Valley ,PA, Bethlehem, Easton, Saylorsburg, Brodheadsville, Stroudsburg, Tannersville, East Stroudsburg, Bartonsville ,Sciota, Wind Gap, Stockertown, Forks, Bath , Morristown, Nazareth, Easton, Pennsylvania (PA)
I am committed to helping people gain the best possible health and fitness they can achieve in both body and mind. I have a bachelor's degree in Exercise Science and a Master's degree in Health from East Stroudsburg University. I have been personally involved in exercise and nutrition for the past twenty-three years. I enjoy gardening, hiking and mountain biking. I also enjoy beating me husband at racquetball. I raised and trained registered quarter horses for fifteen years.
I have designed and monitored exercise programs for people to strengthen and excel in their activities of daily living.

Developed and taught motor control and coordination skills for MS, Parkinson's and arthritis patients.
Developed and taught dry land training for junior varsity and varsity swim teams.
Developed and taught strength training for older adults.
Developed and taught strength training for junior varsity and varsity ice hockey
Education/ Certifications